Drainage Systems
Over the years we've successfuly installed and repaired over a thousand drain systems and are pleased to offer our drainage system services to the public.
Garage Flood Drain
If your garage get's wet from a special use, or floods after a snowmelt or anytime it rains - a garage drain may be just what you need. We provide high quality, fairly priced garage drain installs across GTA.
Concrete Driveway Drain
An alternative to an inside garage drain, a driveway drainage system can help you keep your driveway and garage free from puddles and potentially flooding your basement. We provide a number of solutions, please get in touch for more information.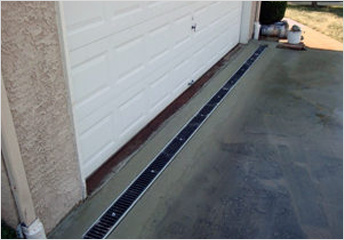 Commercial Drains
If you need a drainage system for your production facility or commercial unit we have a number of options for your needs. All drain systems are highest quality and come with a formal warranty.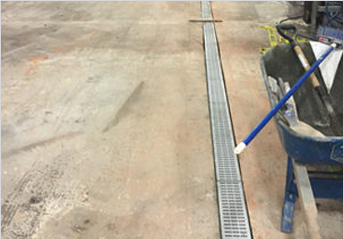 Trench & French Drains
Being in business for over a decade Canadian Rooter has all the equipment and know-how to excavate and install efficient, high quality, modern trench drain systems.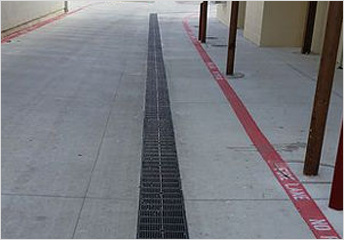 Catch Basin And Storm Drains
If you storm and catch basins need repair or it's time for an overhaul we can help. We are offering an A-Z service that includes paving the asphalt or concrete after the new system has been put in. Please contact us for more details.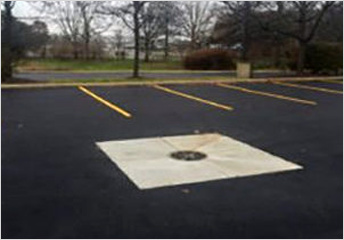 SPEAK WITH A PLUMBER
Before we send someone out to inspect your drain lines we'd like to have a phone call to ensure we can help. Please click the button below to schedule your callback or call us directly.

When working with us you receive:
Complimentary Phone Consultation
Expert, Licensed Plumbers
Exellent Customer Service
Upfront Pricing
Service from a 5 Star, Award Winning Company
I had an old sewer pit in the house with improper lid, which didn't seal the pit properly, could feel the sewer smell in the basement. Called several companies and every one of them said the only way is to replace the whole pit (they can't make a custom lid for the existing one). Other companies quoted more than $4000 for the job, plus 2-3 days of work(=several days of mess in the house). I tried to resolve the issue by other means: installed a fan, tried to seal the pit in different ways. Nothing helped. A friend of mine suggested them as a reliable and reasonable company. They came the next day after my call, gave me a much better quote ($1000 less than other companies), did an amazing very clean job in 1 DAY! Since then, my problem was resolved - no more sewer smell in the house. The pit works perfectly and will last a long time. I am very satisfied with their services and wish I knew about them earlier and didn't spend money on other stuff that didn't work. Would definitely recommend to everybody I know.
- Varia

Canadian Rooter responded quickly to my call, even though it was on a weekend. My house still had old clay drains and after experiencing sewage back-ups due to tree roots in the drains I finally decided to replace the pipes under the house. The supervisor explained clearly how the work would be done (main line relacement inside, backwater valve, two floor drains and 12 feet drain replacement outside) and the crew arrived promptly as scheduled the following Monday. The job was done quickly as promised and the crew left the basement working area clean. The supervisor even called me at work during the daytime to update me on the cause of an obstruction in the outside drain. A project which could well have been unpleasant turned out to be a pleasant experience, as it left me feeling I could trust CR and I ended up happy that I had the work done. The price as well seemed reasonable. They made me feel that they were working in my best interest.
- Elaine

I phoned several plumbing services early in the morning to get an estimate on clearing our clogged kitchen drain. They said they'd have someone call me back, or could send someone out "this afternoon". But Mike took my call promptly, arranged to come to my house that morning, arrived on time, gave me a firm - and competitive - cost, and set to work with professionalism and real expertise. When the snaking didn't clear the drain Mike was ready with a larger machine, which did the trick. He cleaned up everything neatly when he'd finished, gave me some useful advice on preventing future clogs and was helpful and courteous throughout. I'd recommend Mike anytime! Those other guys? I'm still waiting for them to return my call......
- Lisa

Top notch service!! Called at 10:45 on a Friday with kitchen sink clogged. I put 2 days into trying to correct the problem myself. Service rep Nat was over in about 1 hour. Went above and beyond...Corrected the problem in a reasonable period of time. Also suggested some other measures that I could take later. Cleaned up work area completely and was absolutly a pro. Will give him and the company as a referral !!!
- Paul

In late Jan. my upstairs drainage stopped working. After renting a snake and still no drainage I called Mike who came by after work a few days later. I had dealt with Mike two times before and was very pleased with the results. This time he checked out the symptoms and then camera'd the sanitary line. Turns out the line was jammed with roots from a nearby tree. He quickly sized up what needed to be done and what the total cost would be. I agreed to what he suggested and he said he would arrange to get the City permit and get the job started ASAP. He called later in the week and said the guys would be here at 9 AM Monday. The crew arrived on time Monday and started work. They kept the work area as clean as possible, threw down tarps inside the door and the stairway leading downstairs. I went down after a few hours and was amazed at the progress they had made. They had dug up the 30 + plus feet under the floor that needed replacing and had removed the main stack which provided drainage from the main floor. They were starting to install the replacement PVC. Around 3 PM, they let me know that I could now use my water and toilet which I did! They left around 5 and said they would return the next morning again to finish. They arrived the next morning and this time were cleaned up and gone before 12 noon. They would return to backfill 3-4 feet that was left open for the Inspector to view the backwater valve. Upon that inspection, the remaining section was backfilled and cemented. The job came out great and the workmanship was top notch. Mike dropped by a while later to settle up the final payment and did a quick snake out of the bathroom/kitchen line which was still causing a bit of a problem. After that I was 100% satisfied with the results. Thanks Mike and crew!
- Ykram