Laundry Plumbing
Whether you have an existing plumbing and drain connection or would like to build one in, we can help.
Washing Machine Hook-up
Hook-up of Waching Machines
New Plumbing Lines (if needed)
Inspection to Ensure Zero Leaks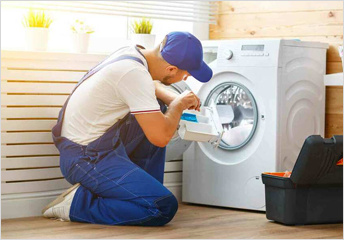 Washing Machine Drainage
Drain Inspection to Ensure Proper Drainage
New Laundry Build-outs with New Drainage System
Connection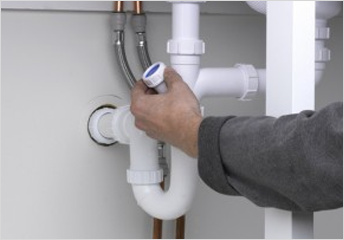 SPEAK WITH A PLUMBER
Before we send someone out to inspect your plumbing we'd like to have a phone call to ensure we can help. Please click the button below to schedule your callback or call us directly.

When working with us you receive:
Complimentary Phone Consultation
Expert, Licensed Plumbers
Exellent Customer Service
Upfront Pricing
Service from a 5 Star, Award Winning Company
I was having trouble shutting of my laundry faucet for a while, and after forcing it too much I probably caused the mechanism to finally break down and what it was just a leak turned out to be a lot of water running unstoppable. It was night so I had to shut my main water off. The next day I called several plumbers, some didn't answer the phone, some charged me to come to my house and make a quote, another that I sent pictures never called me back. When I called this company I was answered right away by a lady called Tania, whom I briefly explained the situation, and she made sure to get any available plumber to call me back. Ten minutes later Phil called me aware of my problem and told that he would be in my house in less than 45 minutes. 30 minutes later he got to my house and explained everything needed to be done (basically cut off the old faucet, solder the new one and reconnect the primer line), how much it was gonna cost, very polite, professional and positive manner, and to my surprise their price was better than their competitor, a couple dollars less. I had no doubt and signed the contract right away. Phil did everything in one hour and let everything spotless and the most important: a functional, easy to shut off faucet. He also gave me a document for a one year warranty of service. I will sure recommend Phil and Canadian Rooter.
- Diane

I called in Saturday morning. I was expecting they will come in sometime on Monday or later. But Nick came in within 2 or 3 hours & fixed the problem. Everything was smooth & fast. the price was reasonable for his professnal job professionally. Thank you for great job, Nick ! The price was reasonable.We can recommend you guys to my friends absolutely ! Thanks !
- Ayako

Had replacement of sink and faucet. Having curious kids in the house needed someone to do a good but quick job. And he did: Great service, neat job, sincere guy. If I ever need plumbing services will definately call them back. Highly recommend!
- Estera

Had a wonderful experience. Very professional, fast, clean up well, and did a super job. The job was big and needed to be done right away. They took care of everything. The job was inside and outside my house in the middle of Winter and they worked so hard. They came back to check on the soil in the Spring to make sure it settle okay and if there was anything else that needed done and I didn't have to call and ask them to come. I highly recommend them!
- Vanessa

I hired these guys by the recomendation from a friend they came in,scoped out the job gave a price and time frame. They were very polite and courteous,the job was done on time and very clean,their team worked hard,explained well on how it will be done ,so I didn't have to worry about. I will recommend them to everybody I know.Great job
- Michael

Thank you for responding quickly to this issue. A very professional way of handling things! Thank you for making a bad situation into a positive one. I really appreciate the effort you have put into being an accountable company.
- Jacqueline